Window Cleaning Services
A lot of buildings have a LOT of windows! Get in touch today to talk to us about your window cleaning requirements and our expert team can come along to provide a competitive quote to suit your needs.
We understand how important it is for you to maintain your building's appearance! We currently provide commercial window cleaning services for large and small businesses, so no matter what size of building you have we can develop a detailed cleaning plan for you to fit your needs.
Whether it's once a week or once a month, we will work around you, your budget, and your requirements to build a suitable window cleaning plan, using only the best products and tools to complete the job and leave your windows squeaky clean!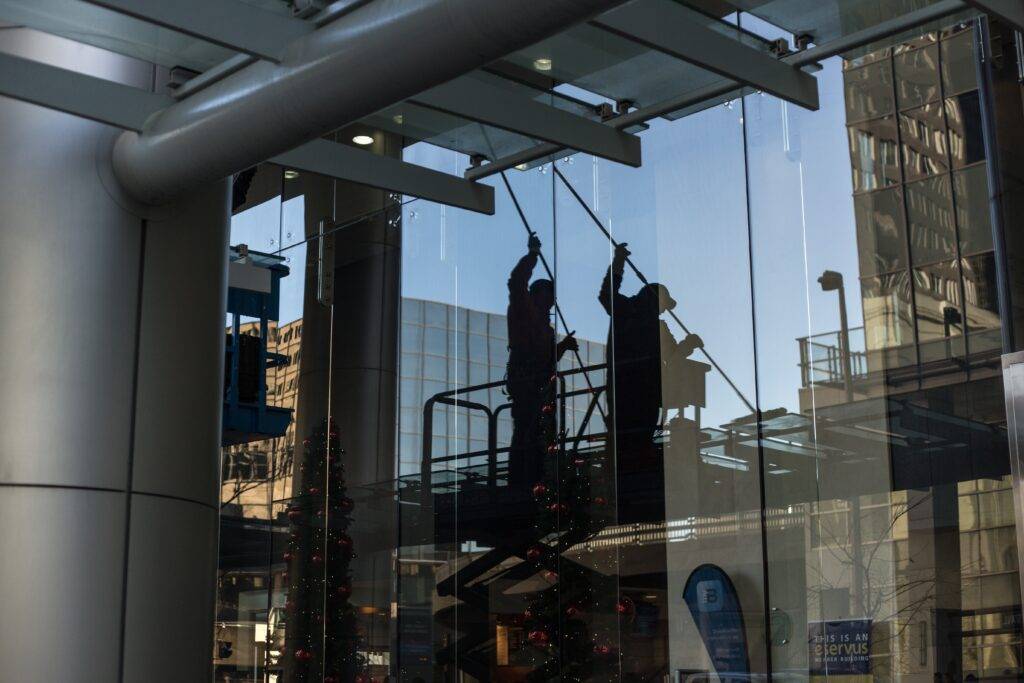 =

Residential & Commercial Cleaning

=

Weekly & Fortnightly Schedules

=

Cater for Tall Buildings
=

Onboard Water Supply

=

Onboard Power Supply

=

Interior and Exterior
=

No Agency Workers

=

Familiar Team Members

=

Audit Compliance